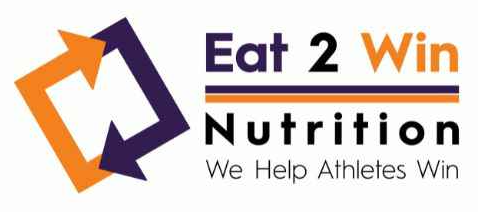 Internship Program
"Purpose is to expand a young professionals sports nutrition knowledge and professional connections, while learning how to accomplish a variety of assignments".
Applications for the Spring 2024 Term will open in November, 2023
Who Should Apply?
Senior level student enrolled in a Dietetic academic program 




Masters degree student and/or a Registered Dietitian (RD), preferred applicant
"I have enjoyed the MSD internship as it has given me further insight on multiple aspects of the Sports Dietetics profession and multiple skills you were not exposed to in past education yet are crucial to be a successful dietitian in the field. My favorite part of the program has been all the professional connections I have made with other dietitians and professionals in Sports Medicine across the country"

Petra Rack, MS, RD

MSD Intern

"This is a fantastic recommendation!"

John Doe

CEO, John Doe Corp

"This is a fantastic recommendation!"

John Doe

CEO, John Doe Corp
What is Expected?
Work remotely with others to accomplish assigned projects in a timely manner.

Have a gmail address and be familiar with using Google Suite products such as slides, sheets, docs, meet, calendar etc.

Be willing to learn other software such as Asana, Canva, Piktochart, Screencast-o-Matic, Webinarjam, Accredible, Acuity, Google Analytics, Zapier, Camtasia, Amazon Web Hosting, Quizlet, Simplero and Facebook Ads.

Contribute on average 5-10 hours per week or 35 hours over a six week assignment.
"Interning with My Sports Dietitian has been such an incredible opportunity for growth, skill building, networking, and collaborating with a team of driven and dedicated individuals. I have loved being able to dive into new areas of practice, employ my creativity, and meet such incredible professionals along the way. Pursuing this internship opportunity has been such a highlight of my 2020 year and an involvement that has shaped me for the better. I hope it brings as much value to you, as it has to me!"

"This is a fantastic recommendation!"

"This is a fantastic recommendation!"
What are the Benefits?
Access to any premium MSD content  

Some tasks and projects can be logged for the CSSD exam requirements

Establish professional connections with peers and other professionals 

Certificate of completion per term
Interaction/Connection Opportunities
Monthly Zoom Meeting


Weekly eMail Newsletter


MSD Membership Site

Knowledge Modules per Group Assignments

Social/Professional Connections

Private Facebook Group


Group Interaction within Projects
Terms                                   Application/Selection                        Tenure
Fall                                       August                                               September-November
Spring                                   December                                           January-March
Summer                                April                                                   May-July
If you receive a positive review per assignment in each term, you can:
1. Apply to be a team leader
2. Continue another term without reapplying 
"The MSD internship has provided me with the opportunity to expand my knowledge and expertise within the sports nutrition field. I've gained valuable experience through performance nutrition research and project development while also strengthening my leadership skills. I am honored to have made such great professional connections and be apart of the MSD team."

Callie Champagne, MS RDN LDN

MSD Intern
Team Assignments
Special Projects

CSSD Study Guide, Enhance Meal Plan Guides

Graphics/Media Creation
Communicate
Content Creation

Blog, Infographics or Presentations

Continuing Education (CEU) Development and Facilitation

Scientific Advisory Board
Analytics

Search Engine Optimization (SEO), Facebook, Google

Online Education Management/Facilitation
Eat 2 Win App Development and Testing

Develop features and beta test new builds

Virtual Sports Dietitian Program

Competitive, Selective Process



Selection of Team Leaders
Team leaders work as a liaison between groups of Interns and MSD staff
Requirement

At least one completed term as an Intern with a positive review 

Selection
Role


Facilitates team assignments
"Interning with MSD has been such a rewarding experience. The skills, knowledge and connections that I have gained through this experience are so valuable to my evolving career as a sports dietitian. I would highly recommend the MSD internship to anyone interested in expanding their sports nutrition knowledge and professional connections."
Steph MacNeill, MHSc, RD, LDN
MSD Intern